Since The Irishman hit the big screen last month, but more so since its Netflix debut, Scorsese's late work has been met with widespread acclaim from critics and the public alike.
Despite this, some have taken issue with a certain aspect of the film: many on social media platforms have drawn attention to how rarely The Irishman's female characters are actually heard. Anna Paquin for instance, playing Frank Sheeran's (Robert De Niro) daughter Peggy, only speaks seven words in the film's entire three-and-a-half hour runtime despite being a headlining member of the cast. The film's other women succumb to a similar fate.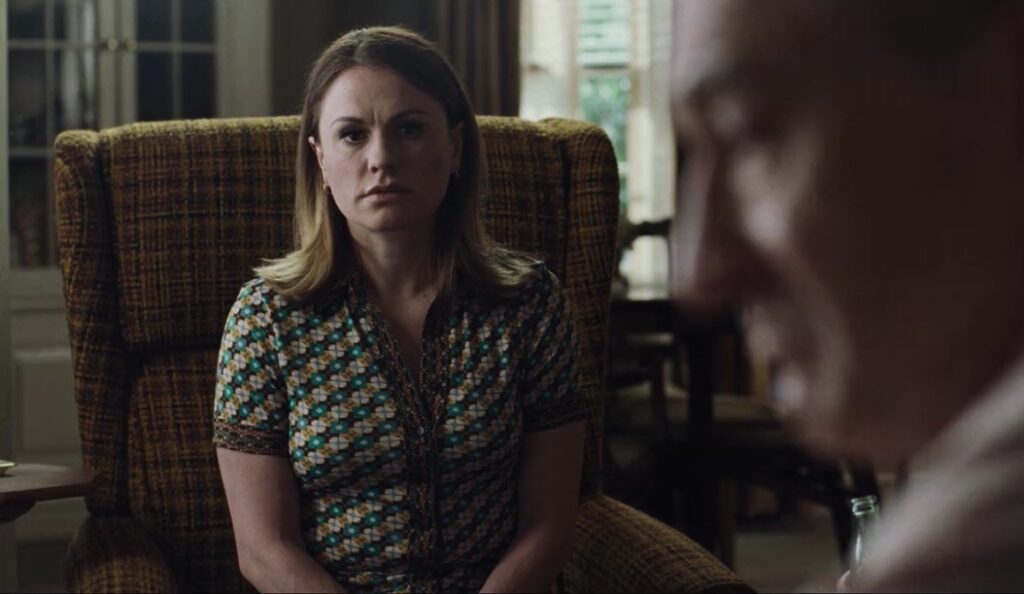 There's been much debate on either side of the issue, with some stating that it perpetuates a worrying trend about female tokenism in the industry, and of writing female characters whose existence is dependent on their relation to a man. The Guardian even stated that Scorsese "too readily buys into the symbolic potency of women as moral beacons". Others argue that, on the contrary, The Irishman is a critique of toxic masculinity and the women are by-standers to the self-destruction of their male counterparts.
While debate is always crucial to engaging with important issues in film, it's important to consider the perspectives of those most closely involved in the matter. Let us hear from the women themselves, actresses Anna Paquin and Stephanie Kurzuba (who plays Irene Sheeran, Frank's wife), who spoke to Outtake at the film's London premiere.
When asked how she felt about women's presence in the film, and how she navigated her role with so few speaking lines, Kurzuba gave an insightful response:
"This is a question that plagued me throughout the entire process. First of all, how do I accurately express a person who really existed, and who was in such a complicated marriage? And also, what are we saying in the film about women and their role? What I struck upon is that, first of all, the film is about a very specific story.
"It's about Frank's story and what happened in his life, so I found it even more important that I brought to the film, through her emotional life, a touchstone where we saw that he was genuinely loved, and that Irene was genuinely loved in return. And to just suggest, if I could with my performance, that there was so much more going on.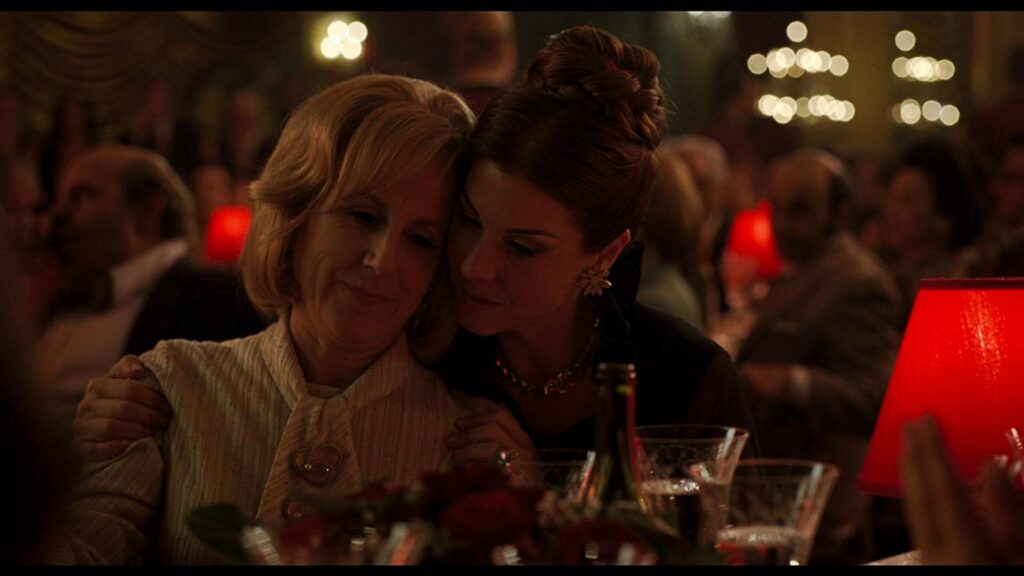 "We [the female characters] stand in support of the men of the film. As is always the case in Martin Scorsese's work, even if you don't necessarily see a lot of the character, the tapestry that he weaves of the world is so rich. And I felt it was my duty to stand in support of that even though I knew, as Irene, that my story was certainly much more complicated than anything we were going to have time to see on screen.
"Maybe when they make the sequel, Irene [laughs]… What I do know is this, that relationships are complicated and even though we don't know the ins and outs of Irene's point of view, people stay in marriages for all kinds of reasons. And I try to stand without judgement on that."
Anna Paquin meanwhile, whose role has been at the centre of this controversy (of sorts), had this to say:
"A lot can be said without words. Sometimes a single look can say a thousand words. The internalised judgement that she [Peggy] passes onto her father is not something that she would be able to vocalise, at least not at that stage of her life. She was young… it was a really interesting experience, a bit of a challenge but immensely rewarding."